CONGRATULATIONS on your pregnancy or birth of your beautiful baby!
I look forward to the opportunity of working with you and your newborn during this wonderful time in your life!!
Newborn photographs are best taken within the first 5 days – 2 weeks of your newborn's life. During that time, your baby is still very sleepy and curly. After 2 weeks of age, they tend to be disturbed more easily while sleeping. However, that does not mean that I don't take photos after 2 weeks of age! I am more than happy to take photos of your newborn at ANY age!! In every shoot, I aim to photograph a variety of images: in props, in your arms, with siblings and those detailed images of their newborn hands, feet and lips!
You won't know when your baby will arrive, unless you're having a scheduled c-section! So please let me know your expected due date in advance to add to my calendar. Once your baby is born, we will then schedule your actual newborn photoshoot.
Newborn photography shoots take place in my custom designed home studio as I have all of the props, lighting and resources necessary for a successful session. Newborn photoshoots are 1.5-3 hours in length as this allows time to feed and settle your baby, if needed.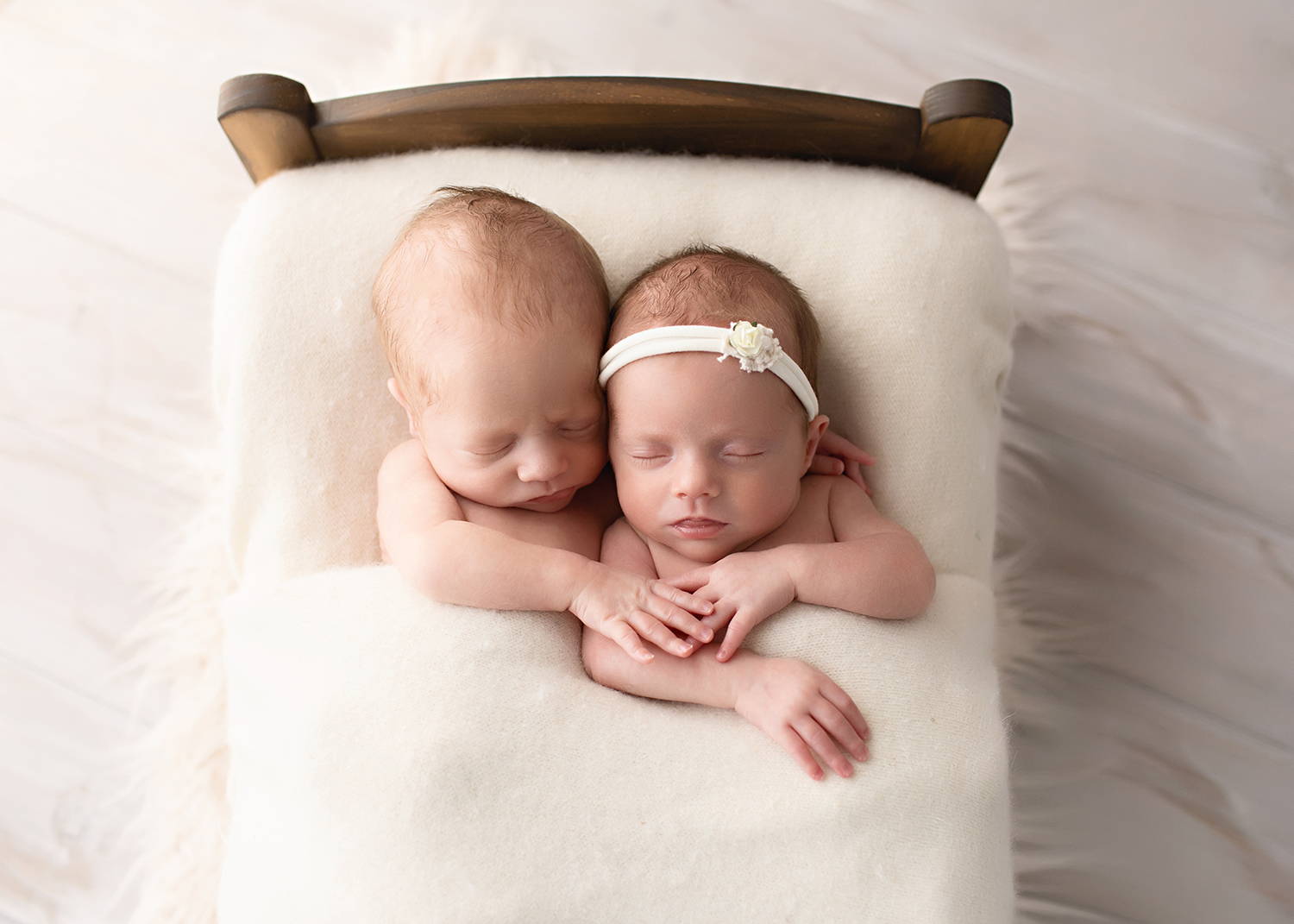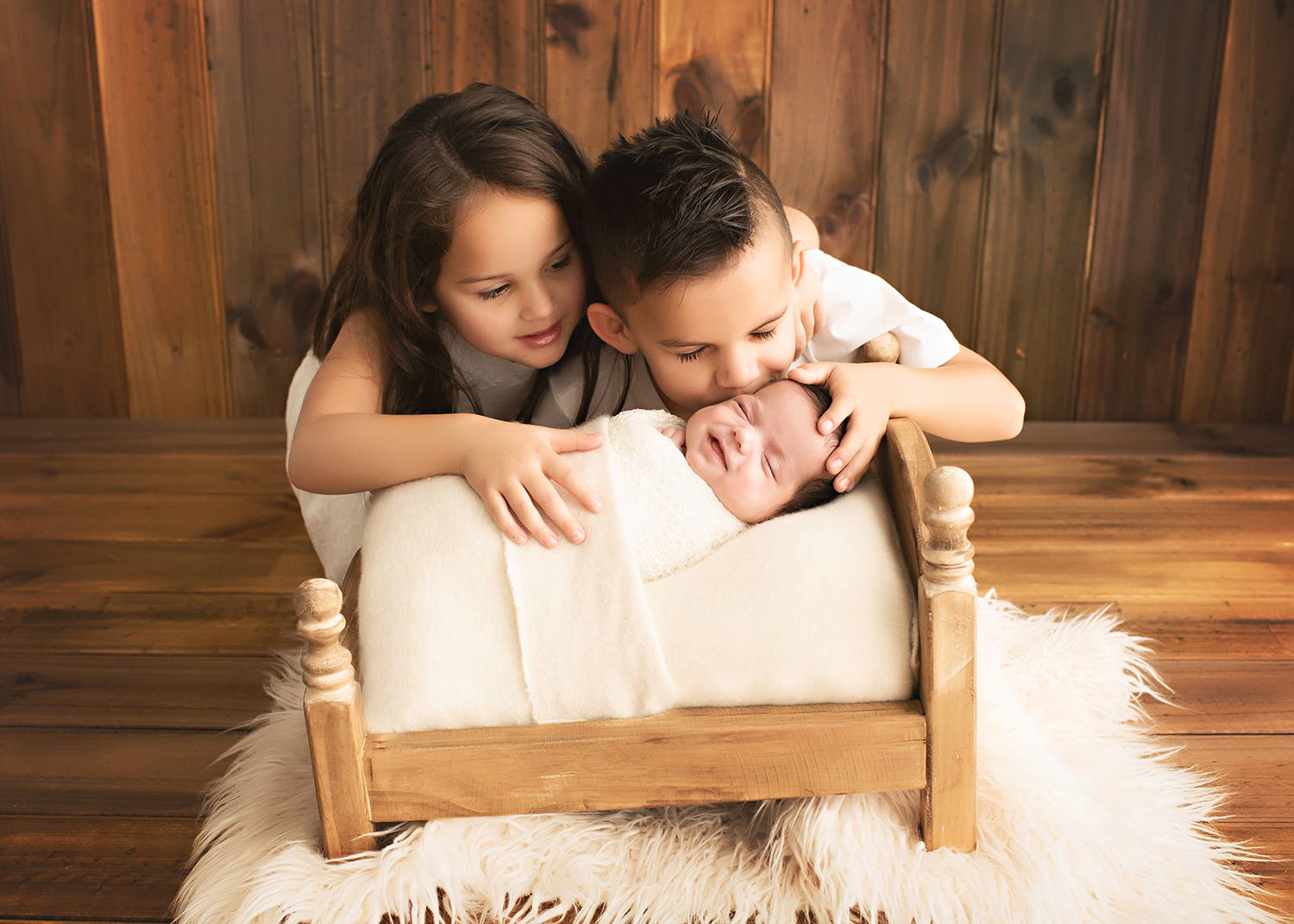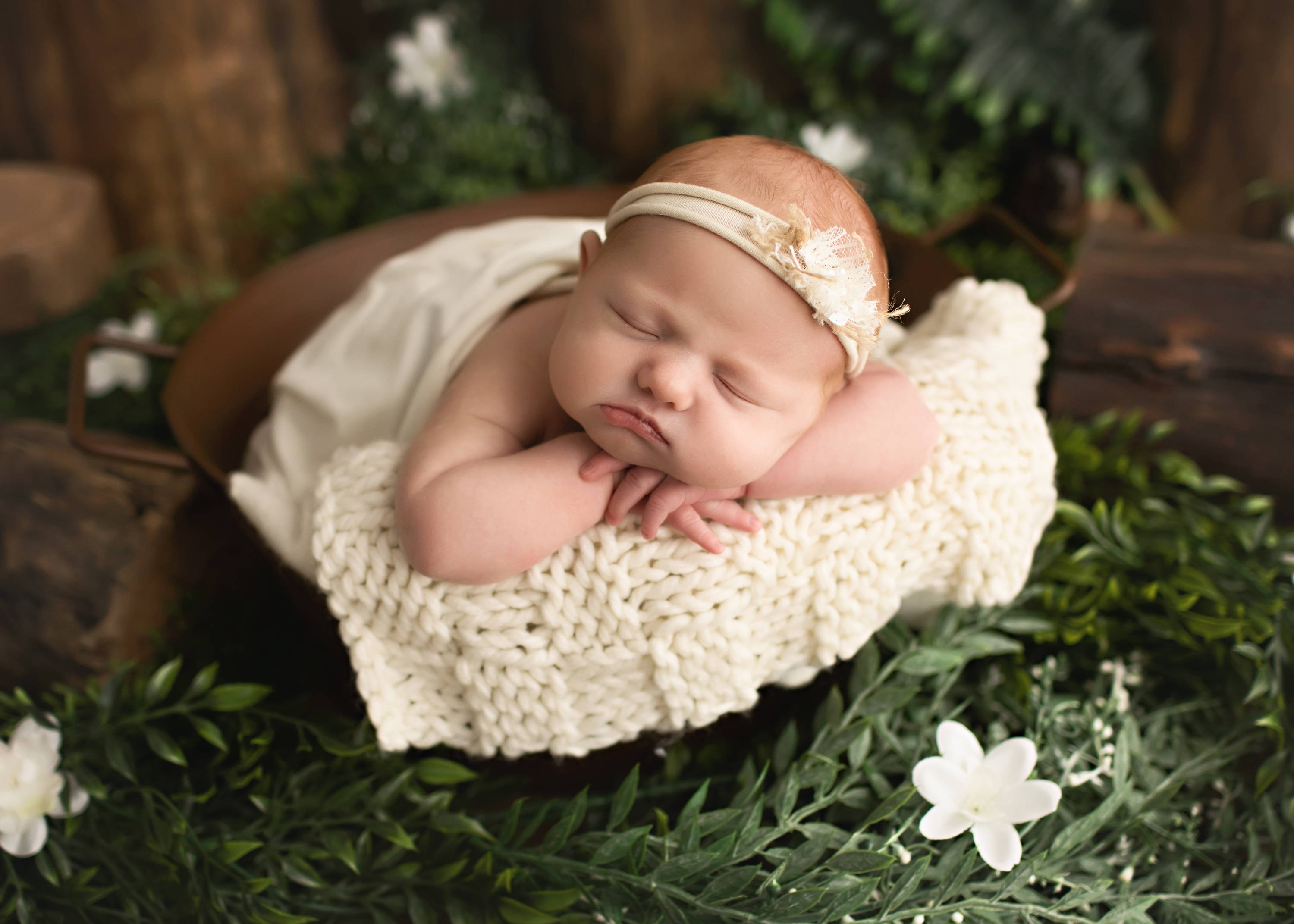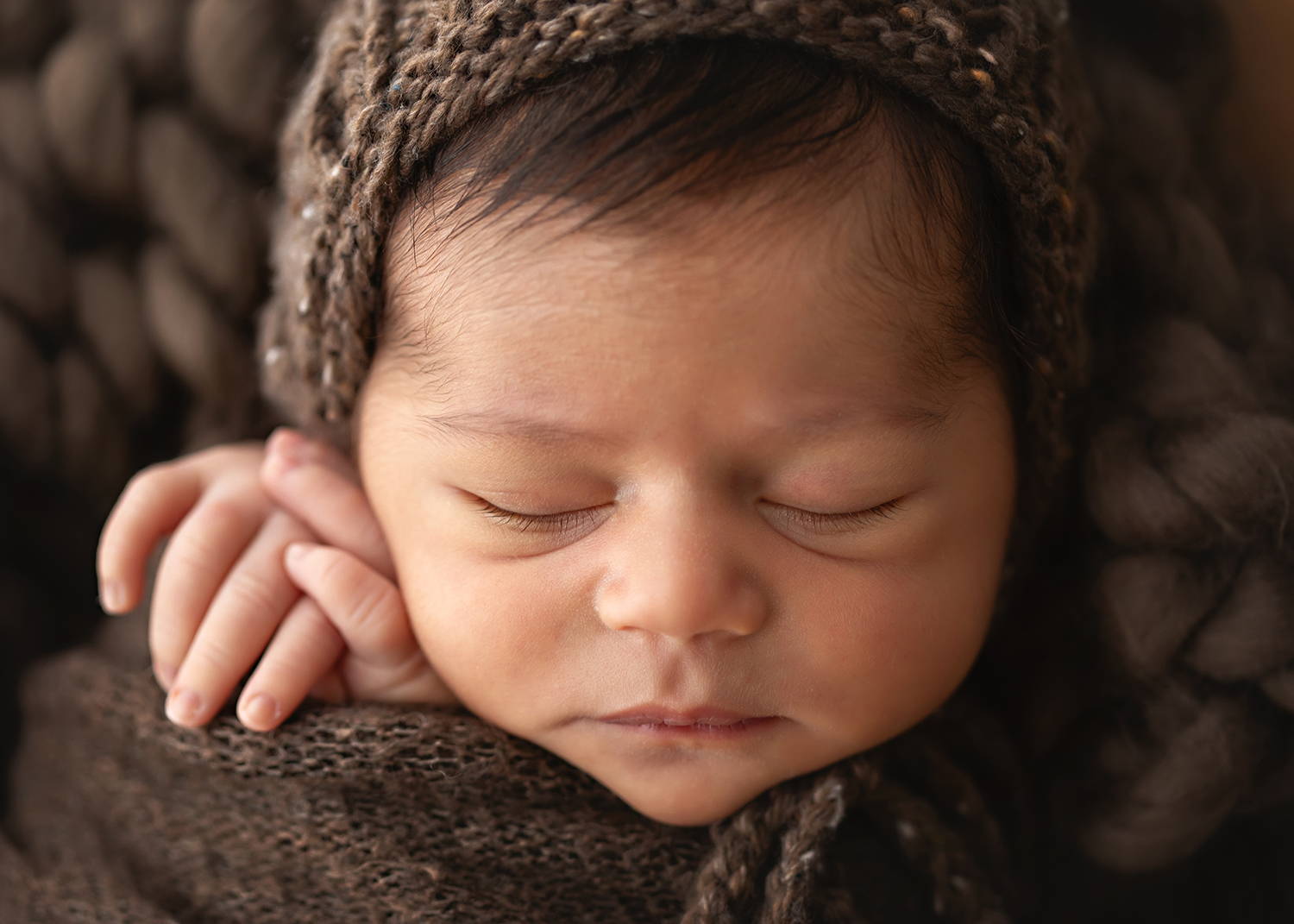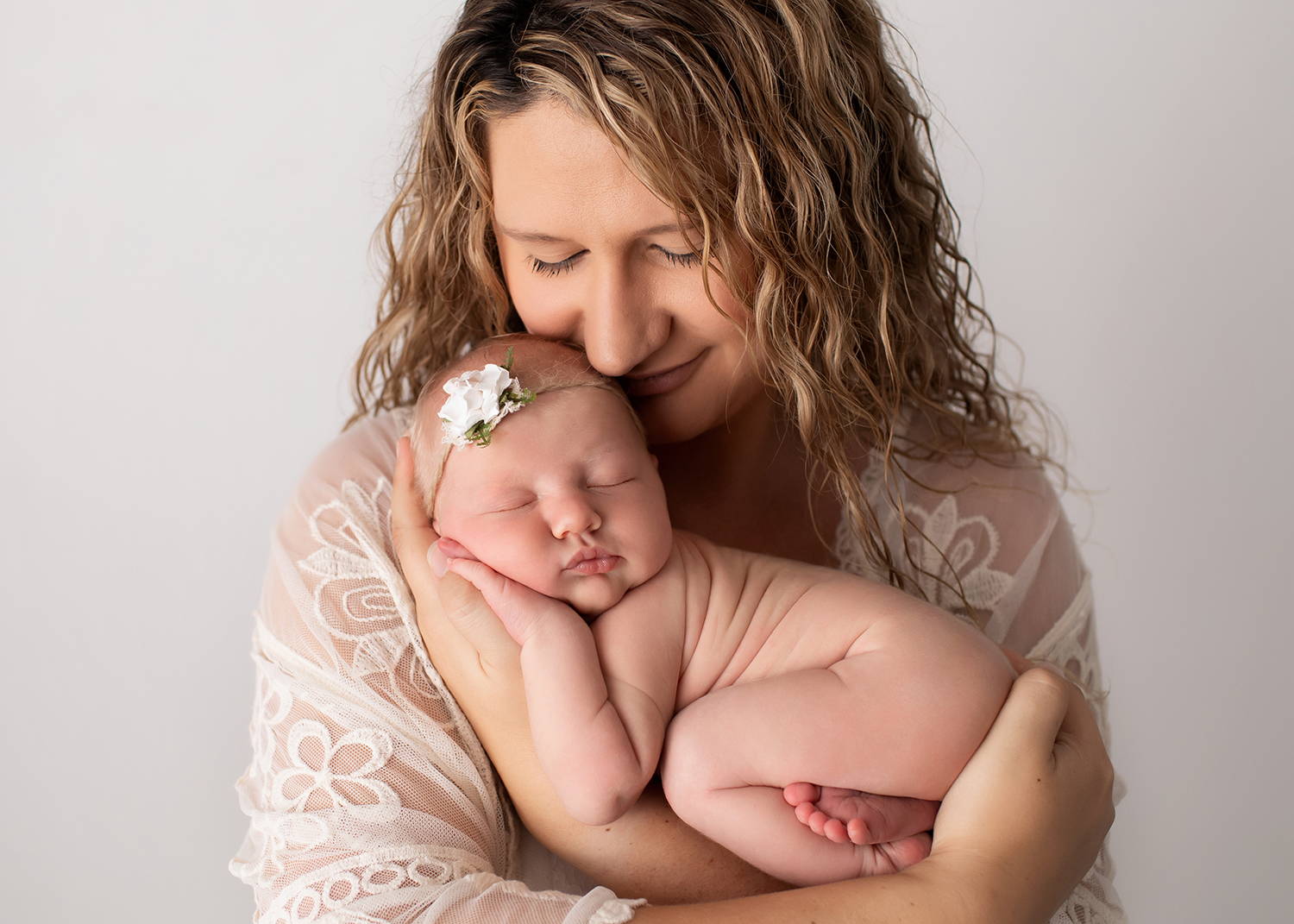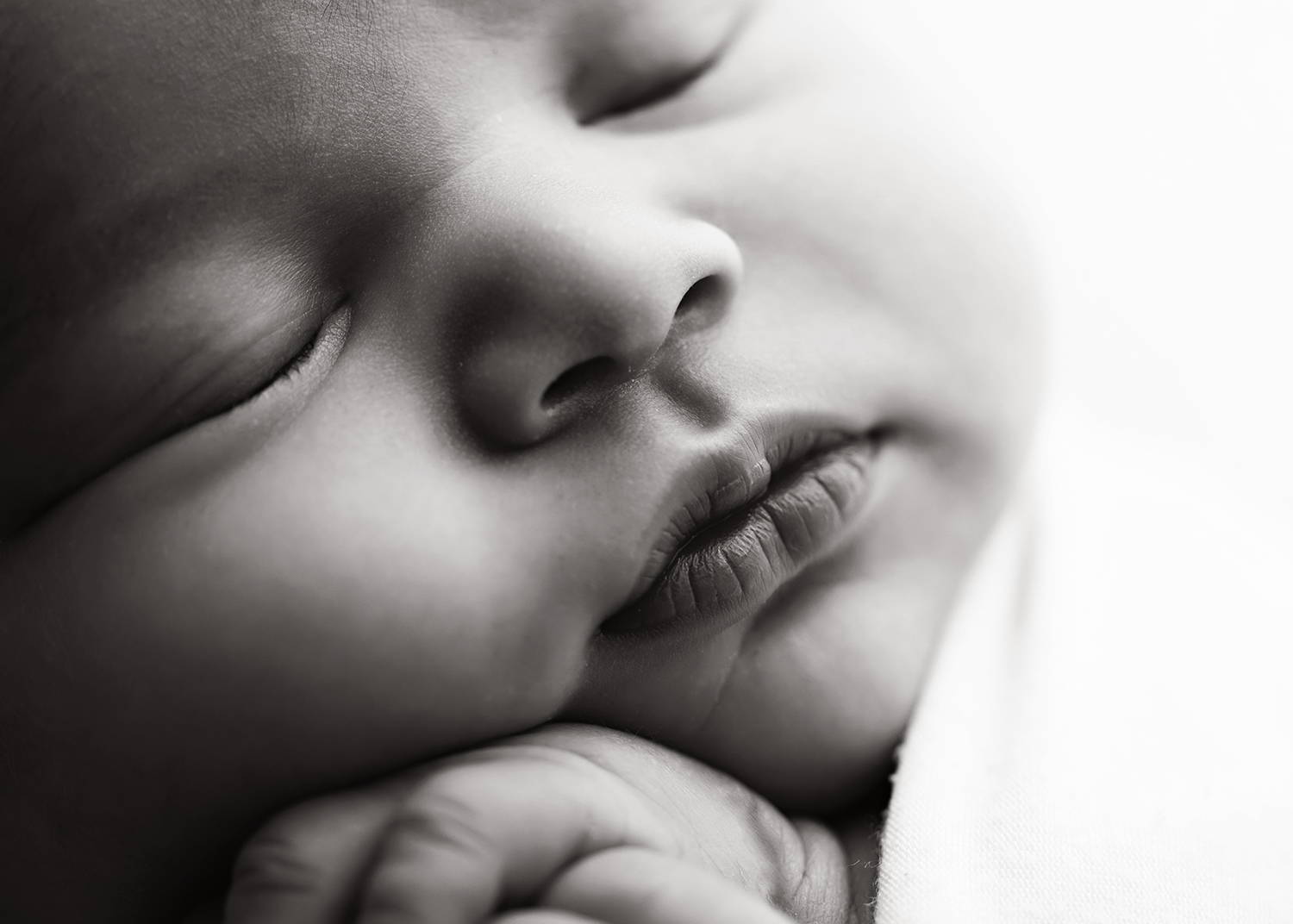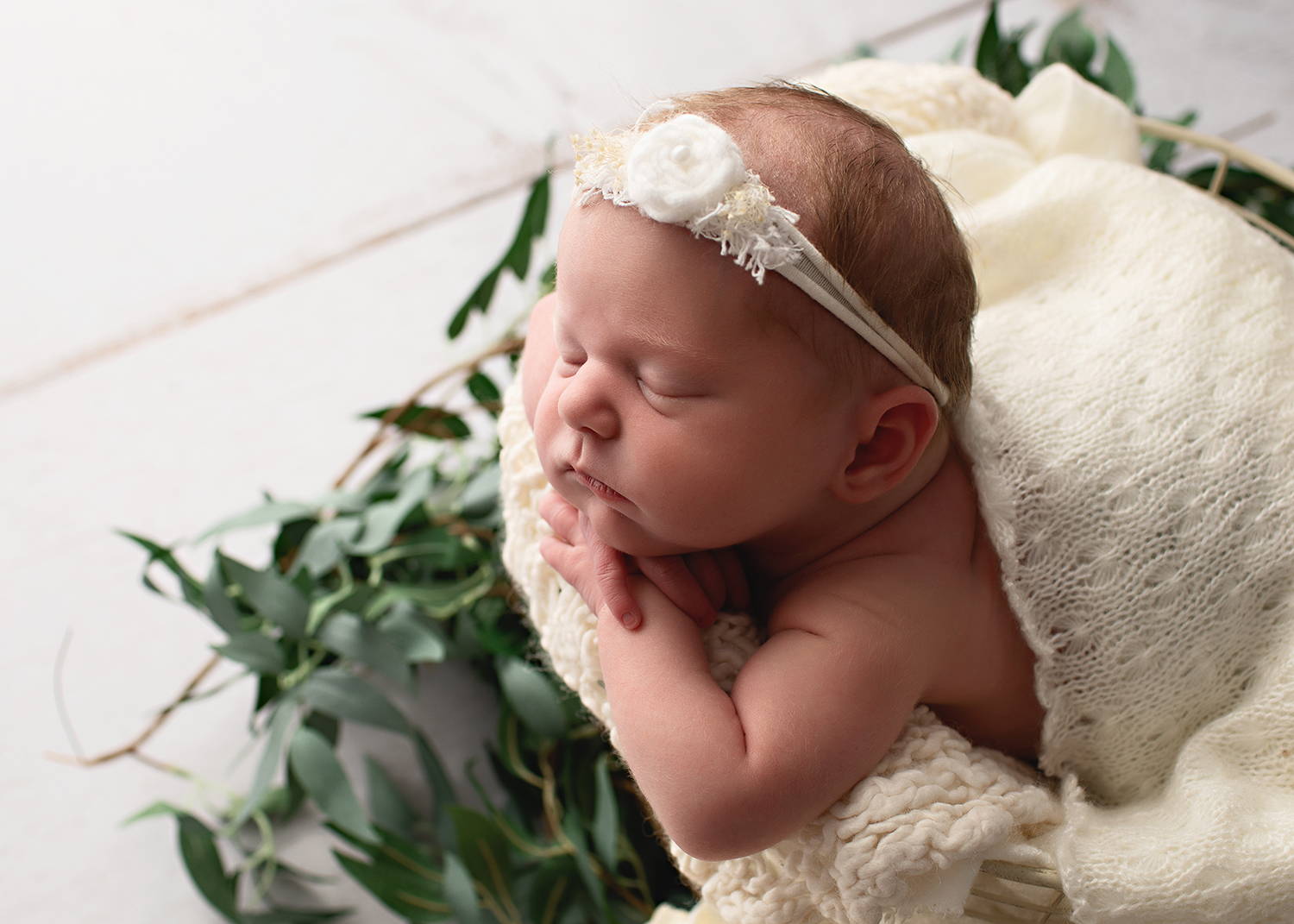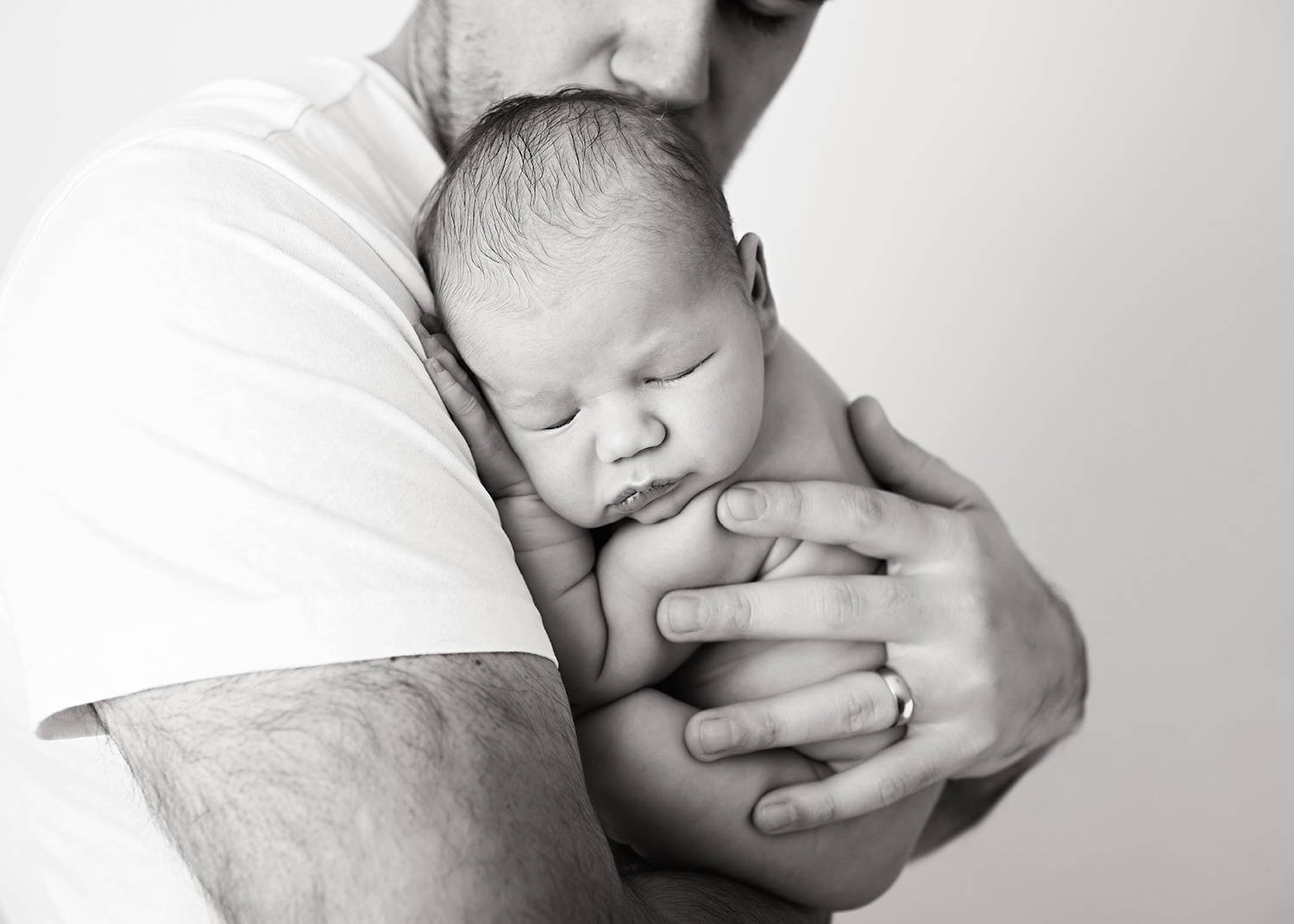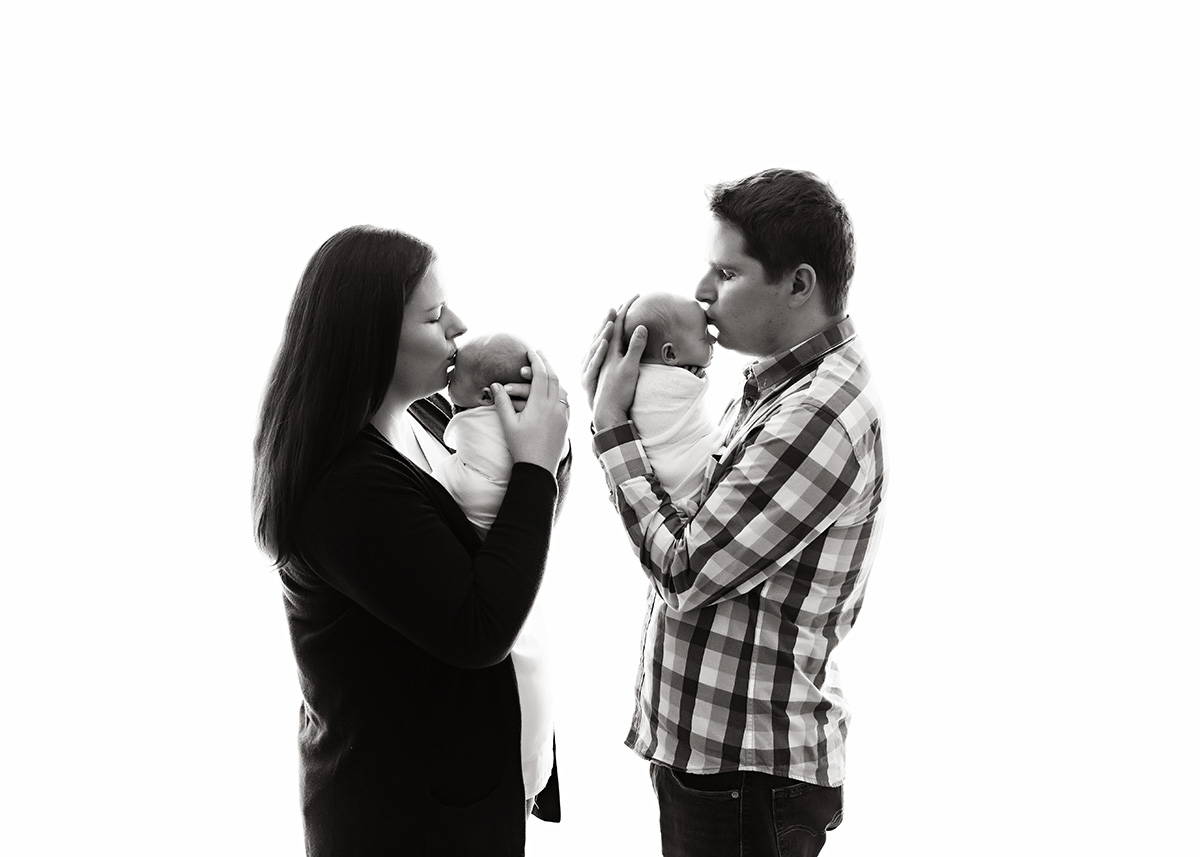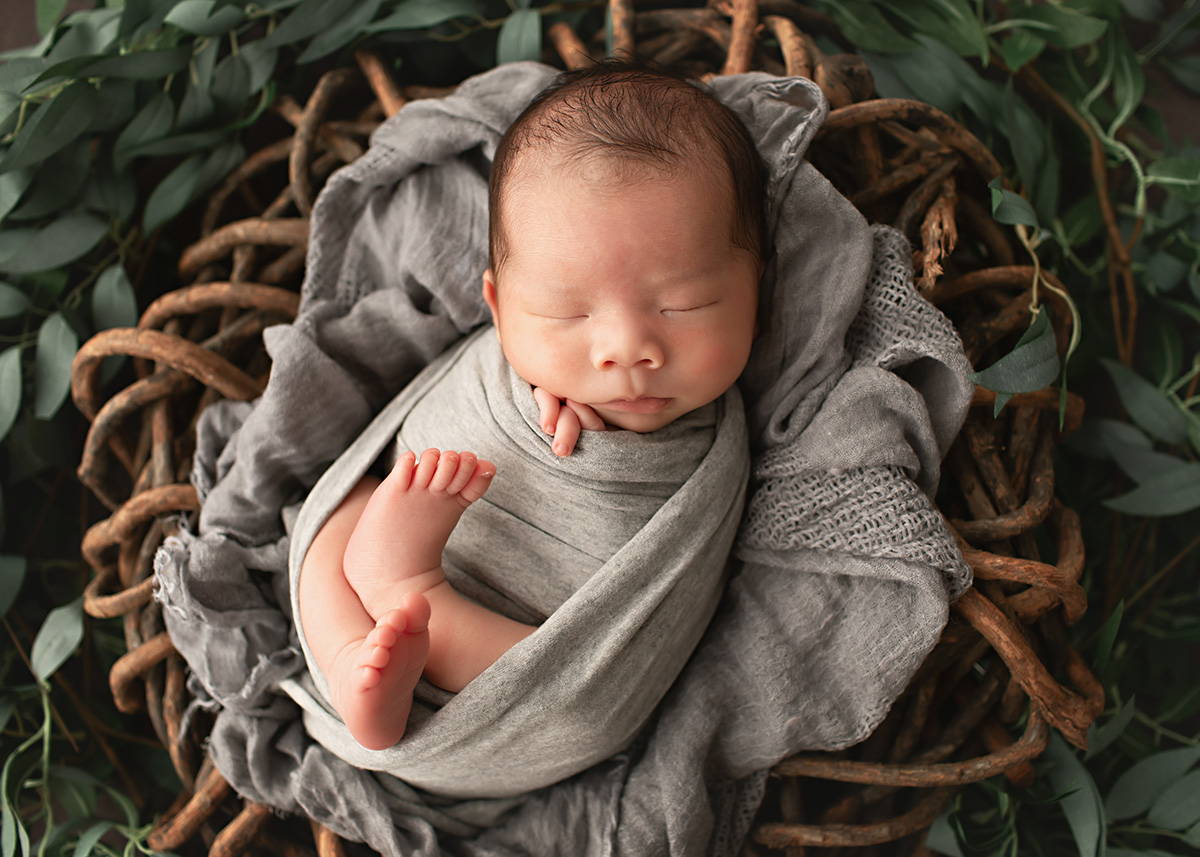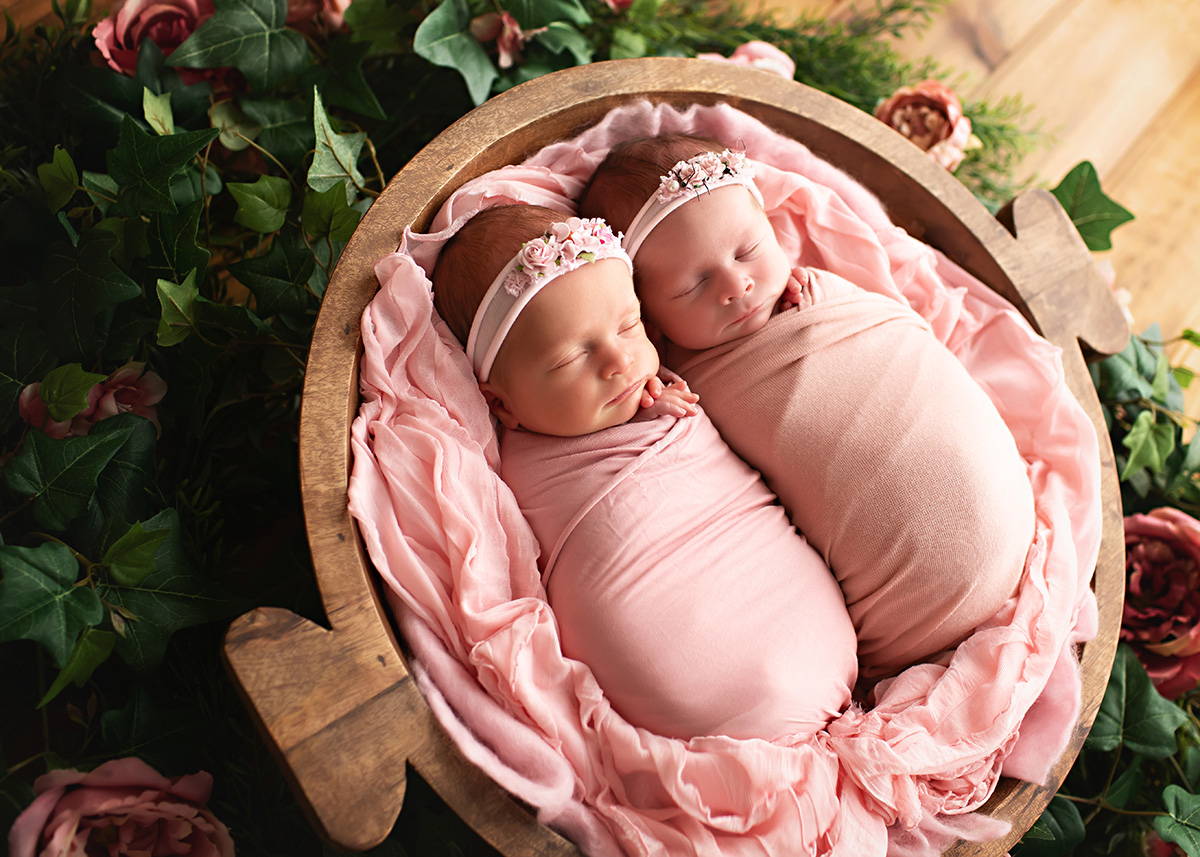 Newborn Photoshoot Preview
---
For an insight into a newborn session at Bec Gordon Photography, please feel free to watch the following sample video.
Twin Newborn Photoshoot Preview
---
Twin newborn sessions are available! There is no extra cost associated with a twin session. Please watch my 'sneak peek' video to see what's involved in a twin newborn session.
NEWBORN PHOTOSHOOT PRICING
---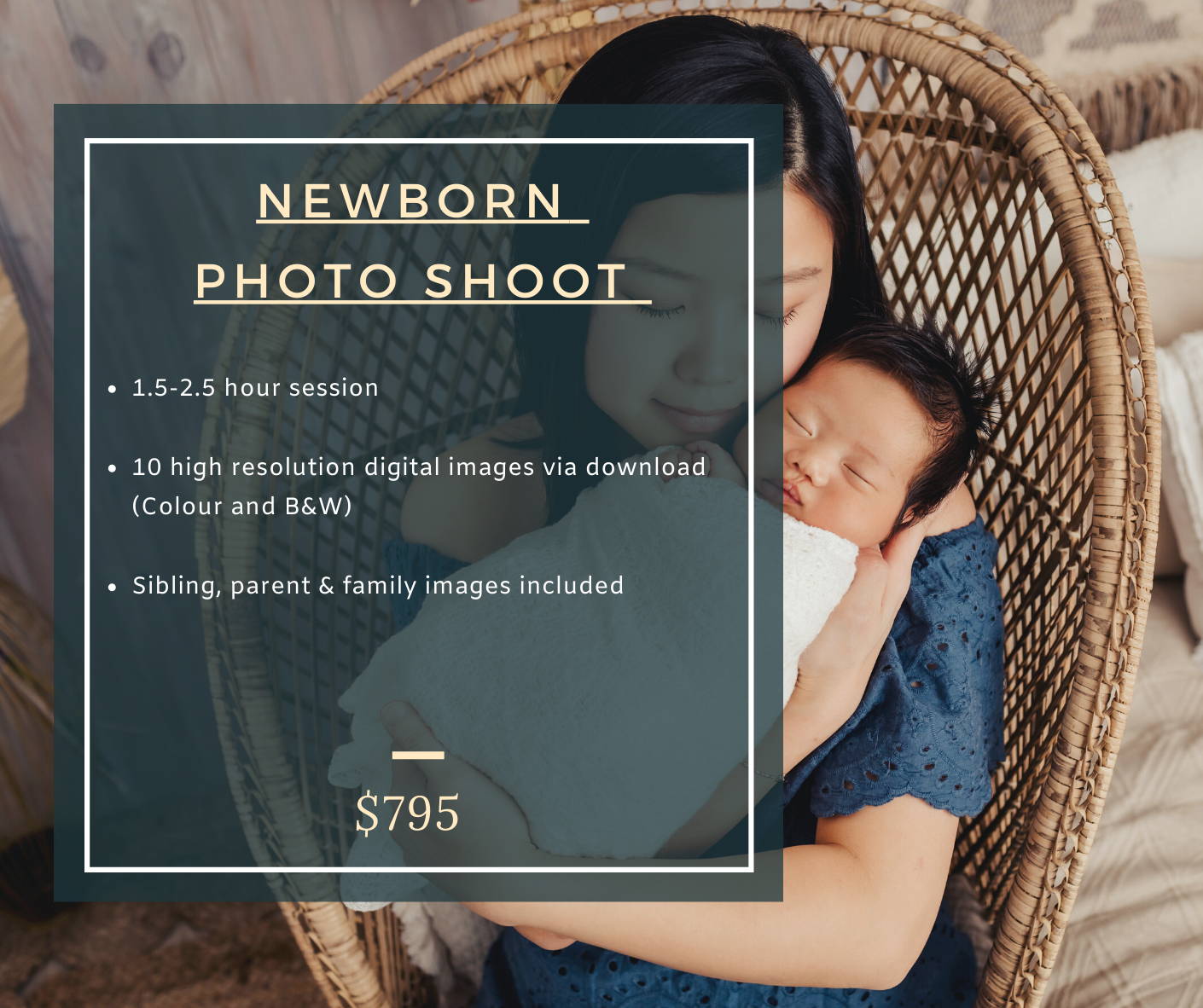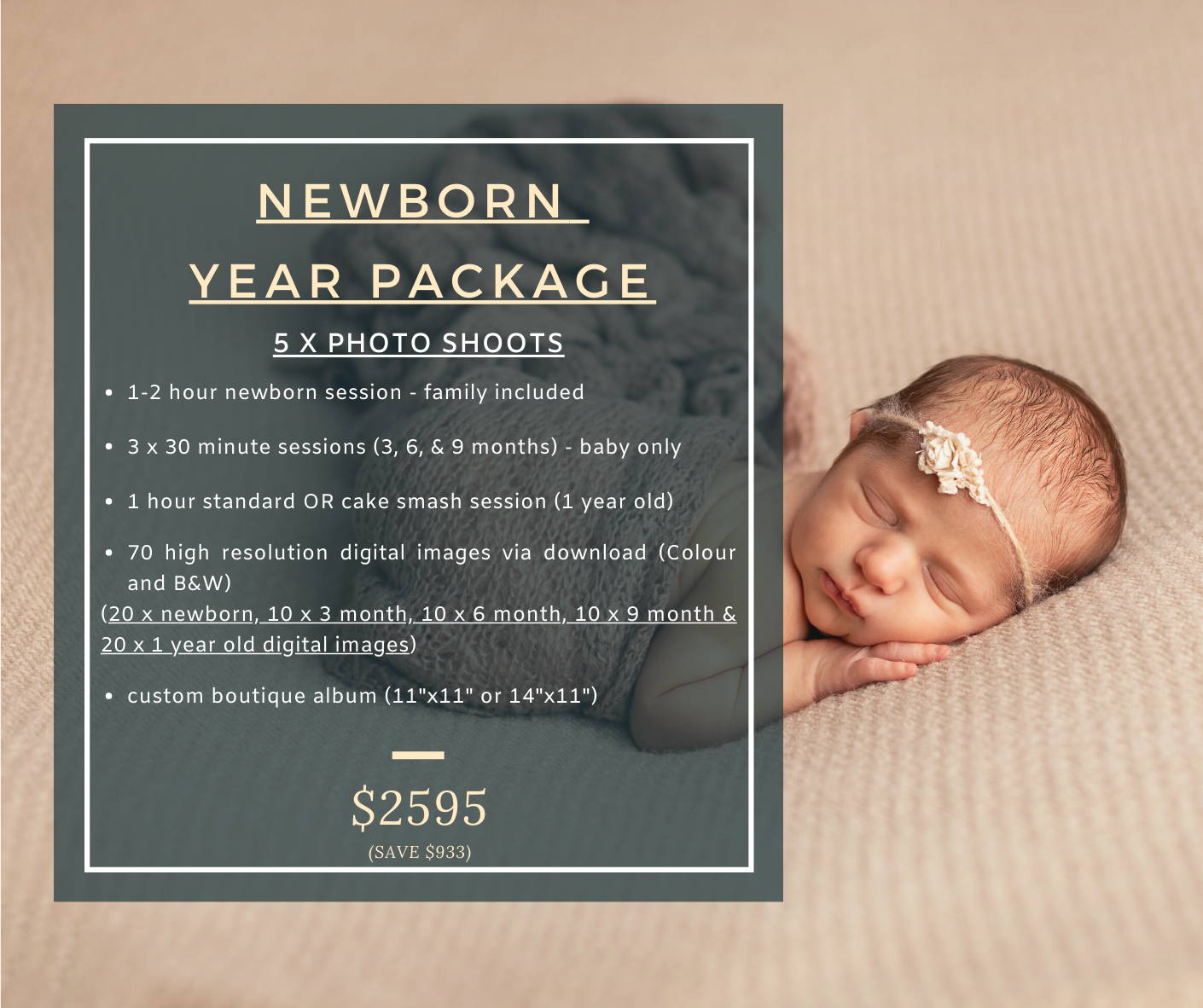 ---
Yes I do! I am located in Narre Warren North and have everything you need for a successful session.
Yes! I have everything here from baskets, wraps, blankets, headbands and bonnets to florals. If you have a special keepsake you'd like to have photographed, please feel free to bring that along!
Do you charge more for twins?
No. Parents with twins already have additional costs, so I would never add to those costs!
Can parents and siblings be included in the shoot?
Yes, Yes, Yes!! I think family photos are too important not to be taken!!
Do you think about safety?
Yes, Yes, Yes!!! Safety is my NUMBER ONE PRIORITY! Be prepared for yourself or your partner to be on 'spotting' duty! If I ever think a baby or child is/will be unstable, I always organise someone to be close to the child, while I photograph.
What happens if there is a toilet accident?
There is no need to stress about that! It's unusual if a newborn or baby doesn't have an accident during my sessions! Everything is washable!!
I will have everything here for your session, unless discussed prior. Some items that are regularly required include:
- nappy bag

- bottles (if bottle feeding)

- dummy

- sibling outfits

- parent outfits
Can I purchase additional Digital Images?
Yes! Additional digital images can be purchased at discounted rates:
Single Digital Image - $25
10 Pack of Images - $225 (10% Discount)
All 20 remaining Digital Images - $400 (20% Discount)
How can I make a booking?
You have a few options to make a booking:
- Phone

- Email

- Online booking form
When booking, a contract, questionnaire and $150 deposit are required to confirm your session/booking.
How many images will be in my gallery?
Your gallery will include up to 30 images. I value quality over quantity and cull to give you the most variety and best images from your session. I always imagine your images up on your wall and will supply you those images that will make you stop, look and remember!
You can pay online via direct debit and credit card, or cash during your session.
Do you offer a printing service?
Yes, Yes, Yes! This, I feel is so important. The professional printers that I use are based in Australia and create quality, handmade products, with great warranties. By using a professional printer, you will receive printed products with a much more accurate colour and finish.
Print products include: prints, framed prints, floating framed canvas, acrylic prints, albums & birth announcements. Please visit the Printed Products page or use the Contact form if you have further questions.